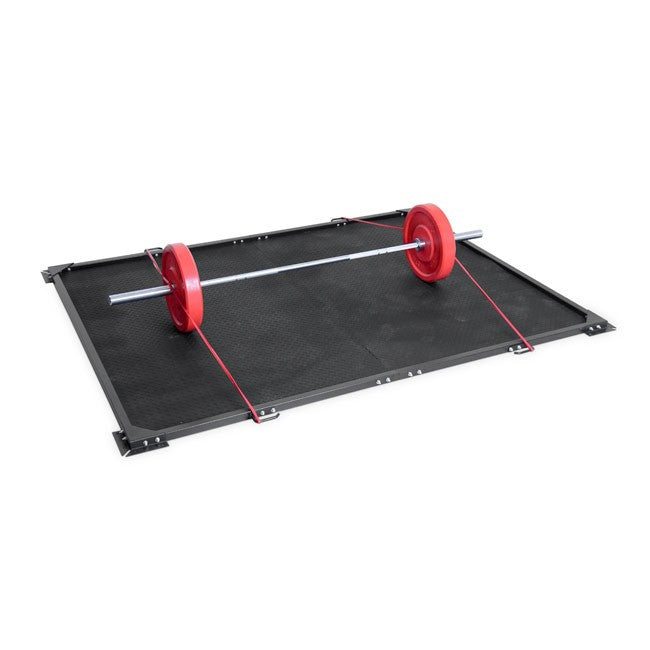 XTREME MONKEY POWER LIFTING PLATFORM
The XM Deadlift OLY Lifting Platform is the ultimate way to dedicate a lifting area in your gym, garage gym or CrossFit facility. The 6x8' platform is constructed using 2x2", 11 gauge steel frame that bolts together with gusseted corners and 4 internal slates to contain rubber and wood inserts. Utilize a rubber surface to provide shock absorption to reduce wear and tear on your equipment. It also dampens the sound when dropping a fully loaded barbell. You can use either rubber tiles or a combination of rubber and wood.
 *Peg bands included!*
 There are several flooring options for this platform:
- Shown with two optional Treadmill Factory 4' x 6' Solid Rubber Gym Mat 3/8" thick x two units
- A combination of plywood and rubber: Use a 2' section of rubber tile or stall mats on either side with plywood in the center
*Rubber flooring, weights, bar & strength bands not included.