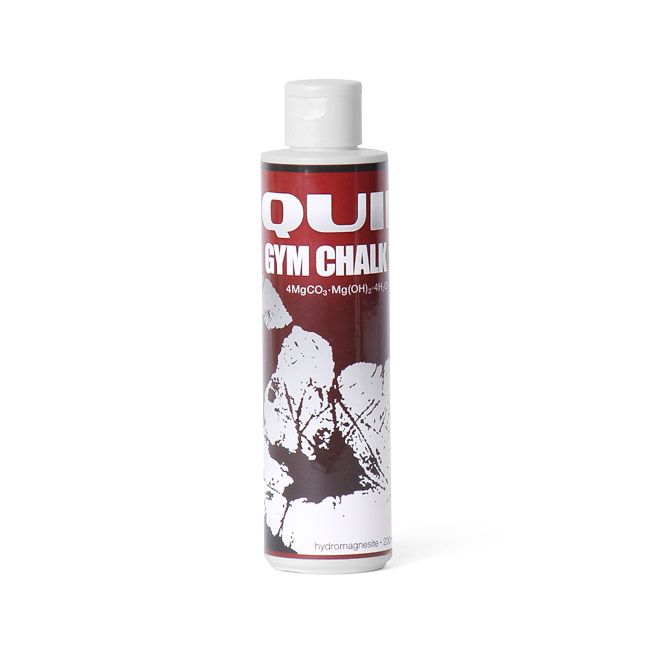 Xtreme Monkey Liquid Chalk
"Liquid chalk" is Magnesium Carbonate in a quick-dry alcohol solution. Apply it on your hands, let it dry, then go work out. Forget gloves, chalk is your friend when it comes to covering your hands in the gym. Gloves will increase the circumference of your grip and therefore make it more difficult to hold onto the bar when the weights get heavy. Chalk, on the other hand, will allow you to pick up more than your grip allows, meaning you wont be limited in how much you're capable of lifting by your grip.
 The liquid forms a non-toxic coating on the hands that blocks sweat and improves adhesion without being tacky. Another advantage is that it remains active in wet conditions. It can be used as base for block, powder or chalk balls; here its use makes the powder last longer.
200ml