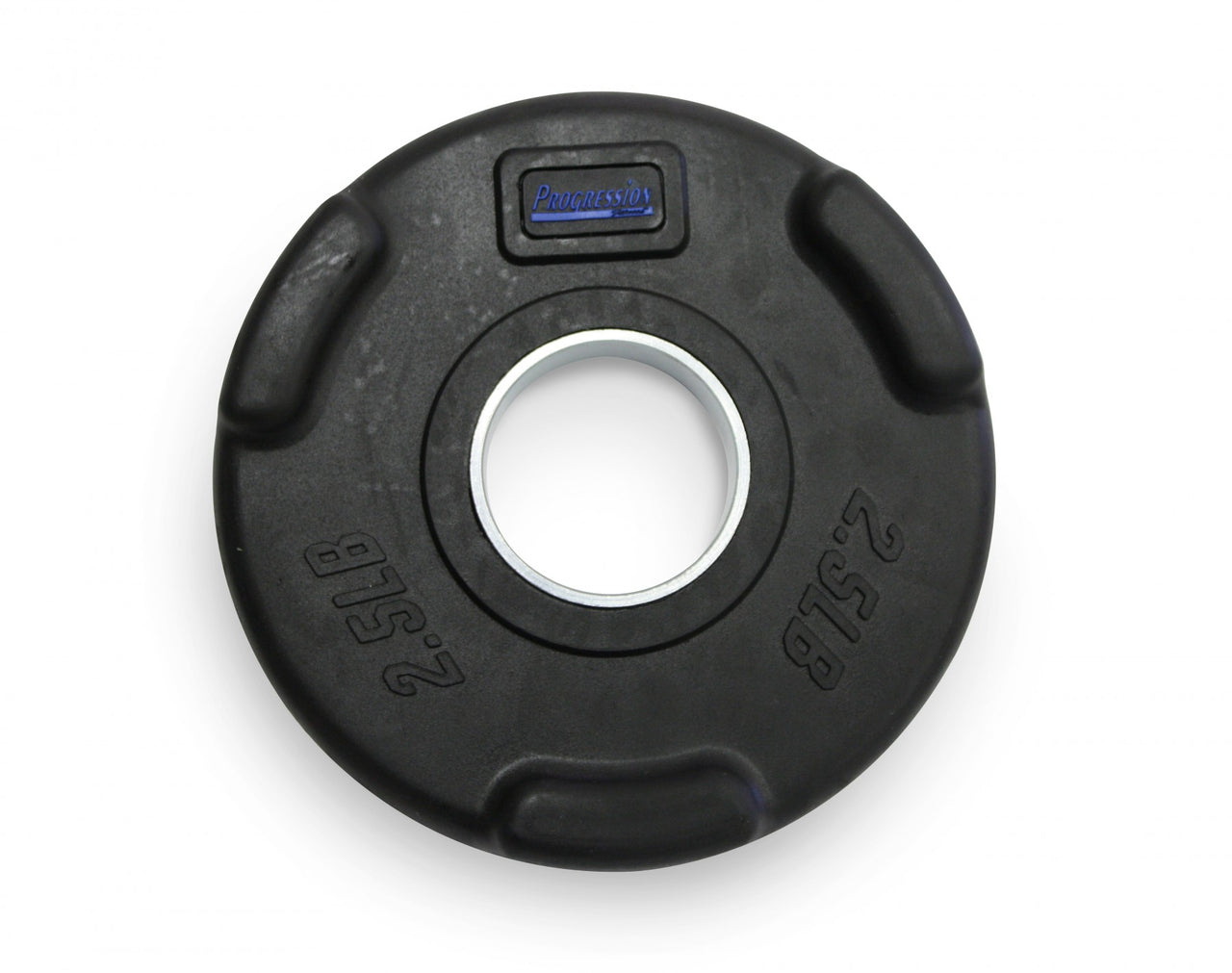 Progression Olympic Rubber Grip Plates

Protect your home gym, your fingers and your valuable time.
Coated for protection, Progression Olympic Rubber Grip Plates are safe around exercise machines, other pieces of equipment and your floor. You'll also hear a lot less of the clatter and clang that occurs every time an uncoated weight plate is set down. Adding plates to your bar will be quieter and more chip-free as well.
Meanwhile, three-handle design makes adding or switching these weight plates easier and quicker. Integrated separators create a gap which gives your fingers room to grip plates, so they won't get pinched or slammed, leaving you with black fingernails to nurse.
A steel inner ring makes every plate in this set of 2.5, 5, 10, 25, 35 and 45 lb weights slide on and off with ease.
Available in 2.5, 5, 10, 25, 35 and 45lb plates.

NOTE: 2.5 & 5lb weight do not have the grip handles.