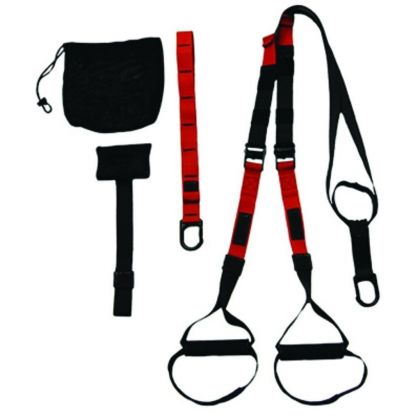 MD Buddy Suspension Trainer
The MD Buddy suspension trainer  is an all-in-one total body workout system you can set up and use anywhere in less than 60 seconds. It has been designed to meet the demands of every fitness enthusiasts that combines innovative features, a very durable build and is user-friendly. 
Hang your suspension trainer anywhere with mutiple anchoring options that allow you to workout off your door, outside off of a tree, monkey bars or use the mount (sold separately).
Includes:

MD Buddy suspension trainer
Xtender and locking carabiner
Allan key
Rubber hand grips for easy cleaning
Door attachment
Mesh carry bag
Get Started insert