MD Buddy Sleeved Resistance Tubes
MD Buddy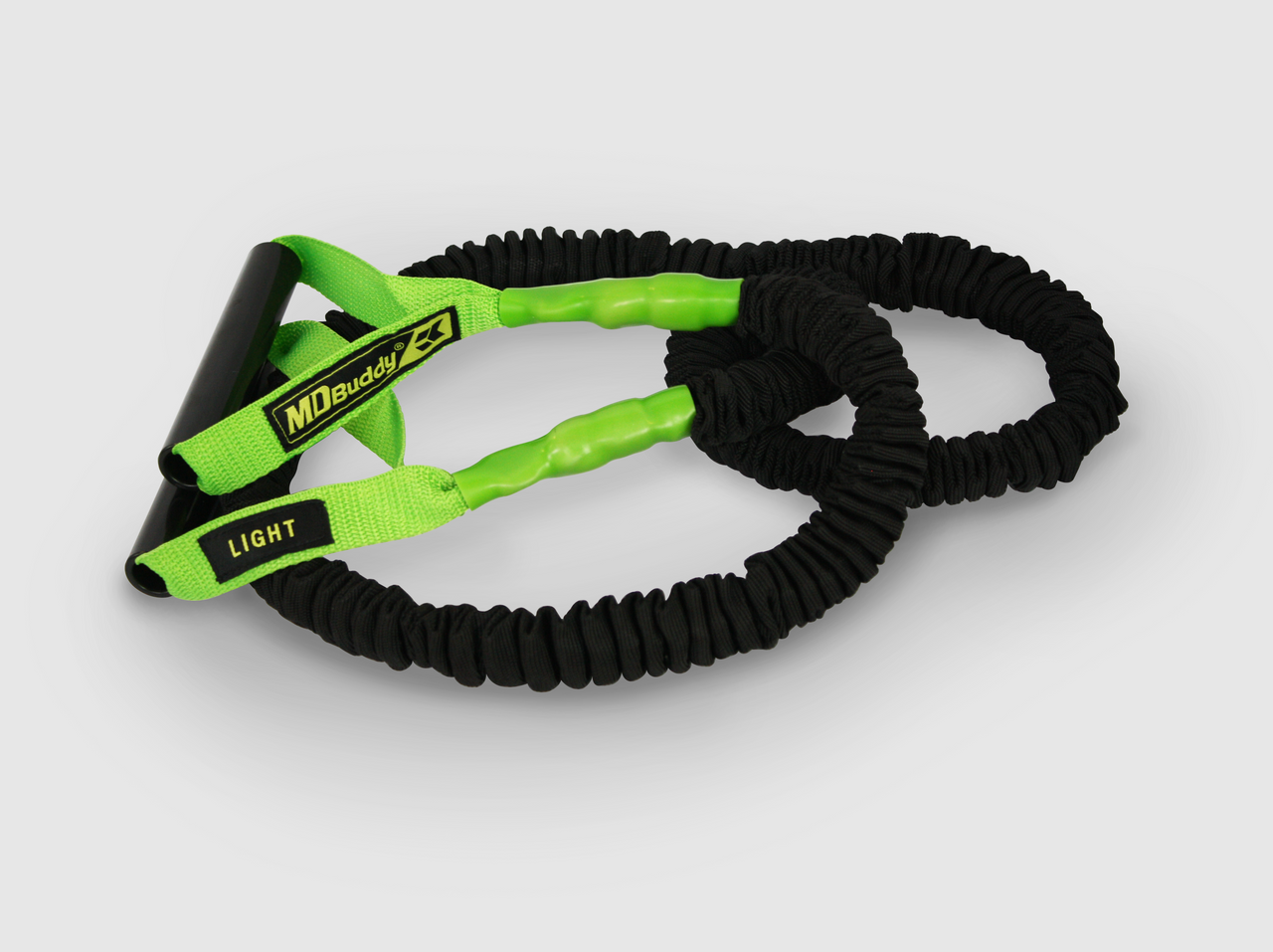 MD Buddy Sleeved Resistance Tubes
MD Buddy Sleeved Resistance Tubes are a portable, affordable and versatile solution for those who don't have access to a gym or home workout room. Bicep curls, tricep extensions, squats, rowing, chest exercises, rows to strengthen your back and more can be done in any hotel room or any other small area.
Resistance tubes anchor easily to doors or other secure surfaces, or you can place them around your feet and work against your own weight. You can keep up your exercise regimen when you're on the road, can't get to a local gym or simply prefer an inexpensive but effective strength workout in your own space on your own time.
Sleeved tubes have some outstanding advantages over similar portable resistance devices. The working parts of this equipment are a rubber tube connecting two durable handles and is surrounded by a rugged fabric sleeve for two excellent reasons: protecting the rubber tube and protecting YOU. The sleeve establishes a stretch limit and its thick cloth prolongs the life and elasticity of the tube by shielding it from nicks, cuts, moisture, UV damage, corrosion and contact with abrasive surfaces. If a tube ever does break, the sleeve absorbs the snap, so there's a minimal risk of injury to you.

You can get the whole set or choose from light, medium, heavy or very heavy tubes. Whether you're interested in rehabilitation, fitness, flexibility, general training or all the above, this resistance tube is your safe, strong, anywhere, anytime solution.
Dimensions: 
Light (Green): .16" X .35" X 48" 
Medium (Red):.25" X .43" X 48" 
Heavy (Blue): .25" X .5" X 48" 
Very Heavy (Black): .25" X .55" X 48"