MD Buddy 6-sided Trampoline Rebounder
MD Buddy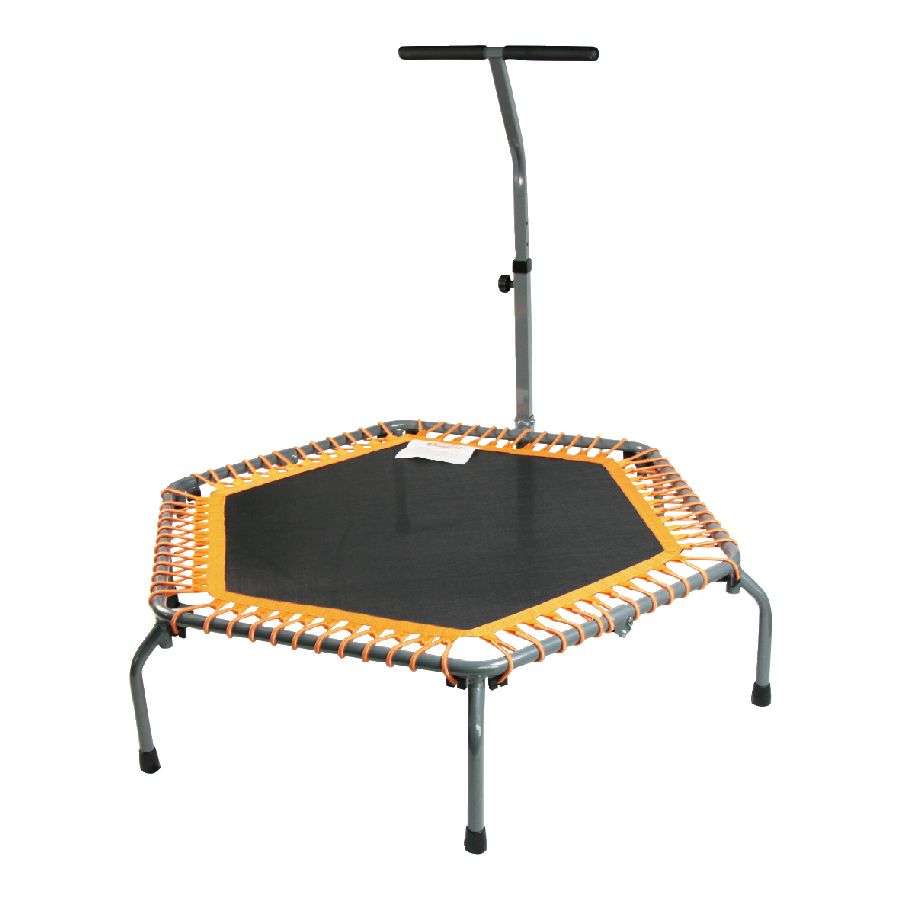 MD Buddy 6-sided Trampoline Rebounder
 Get that heart rate up with a fun and easy Rebounding!
The MD Buddy 6 sided rebounder is the perfect size for home use and includes the safety handle that adjusts to fit the user height.
Easy to assemble and comes folded in box for transport. 
SPECIFICATIONS
 55" Diameter Base
Dimensions: 46"x 27"
Bungee cord system
Safety handle included
Max user weight is 220lbs.