MD Buddy 3-in-1 Wood Plyobox (30"- 20"- 24")
MD Buddy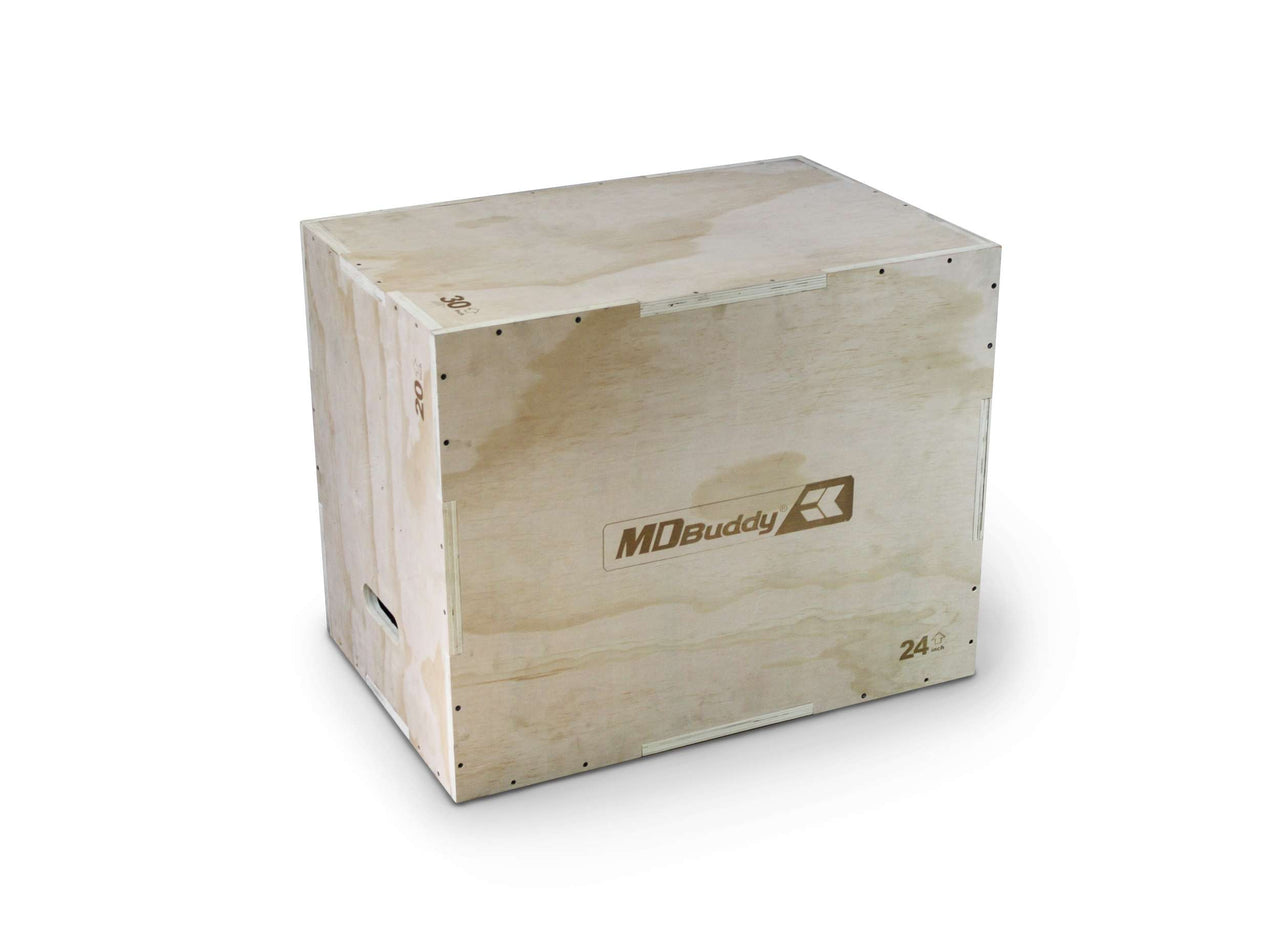 MD Buddy 3-in-1 Wood Plyobox (30"- 20"- 24")
If you're ready to take a step up, This MD Buddy 3-in-1 Wooden Plyo Box will help you rise to the occasion.
The 16" X 20" x 24" box was already full of potential – a solid platform for the kind of plyometric exercise that helps professional athletes forge the brain-to-muscle communication to optimize every throw, kick, slapshot and swing of the bat. This bigger brother features the same interlocking ¾" plywood construction, the same criss-crossing interior support structure, and the same 1 ¼" screws cinching it all together to support an astounding 700 lbs in weight capacity. But it adds another 14" to the short dimension, increasing the challenge of a variety of jumps, hops, steps, burpees and walks, further stimulating the fast-twitch muscles that make the difference between good and great.  
Like the smaller plyo box, it can be rotated for upper body and lower body toning exercises like squats, push ups and dips – or you can use both boxes to create a sturdy stair step. Both feature cut-out handles and overall sanding for safety and portability.  
So get the jump on all plyo offers. It's a great way to accelerate your muscle response – and combined with weight training and other exercises, it can prolong your metabolic afterburn.  
Specifications
Dimensions: 30"x20"x24",   
Weight: 54 lbs  
Weight Capacity: 700 lbs.