MD Buddy 3-in-1 Soft Plyo Box - (20"-24"-30")
MD Buddy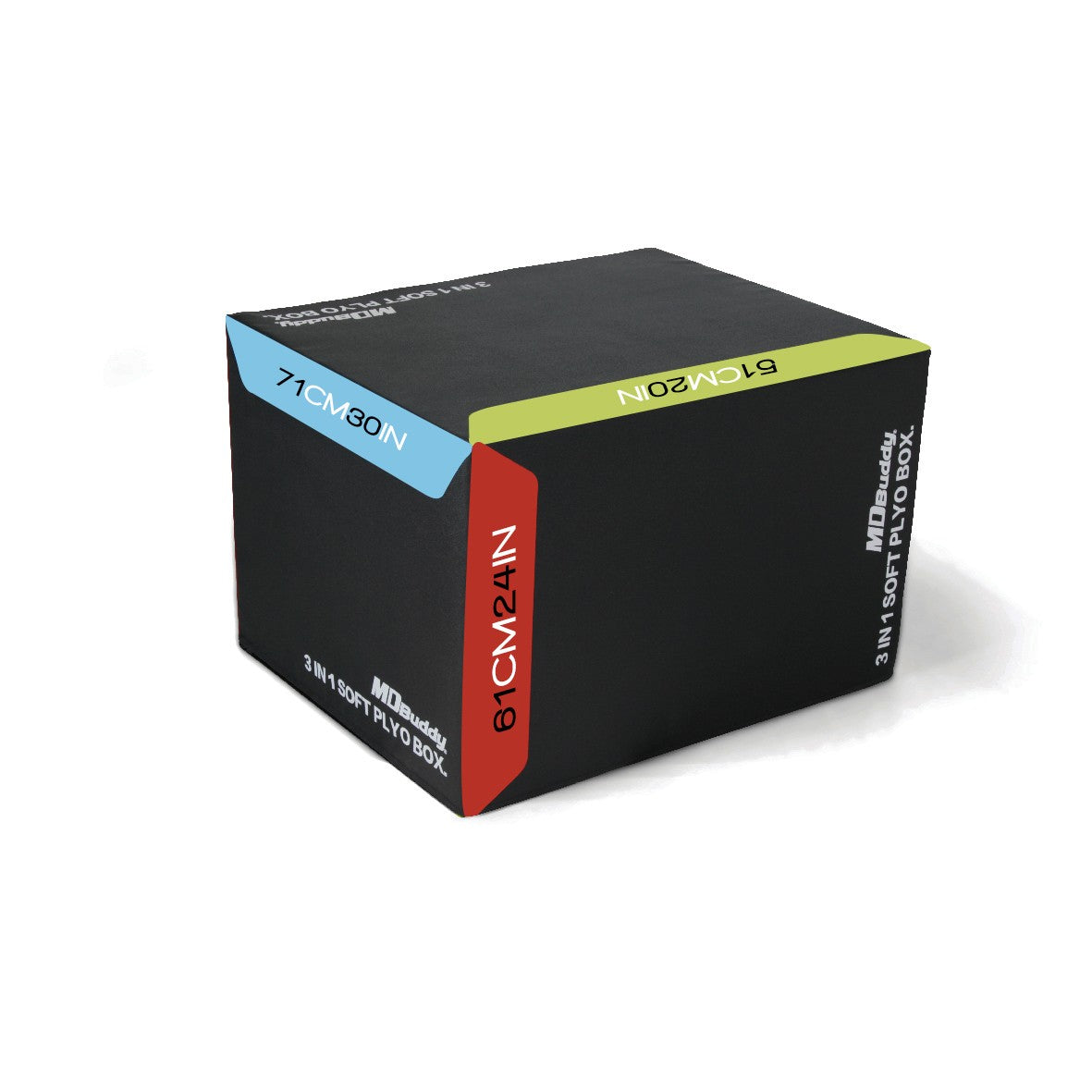 MD Buddy 3-in-1 Soft Plyo Box - (20"- 24"- 30")
Forget about those shin-ripping steel plyoboxes of the past and go with a safer option for plyometric training! With multiple options available for soft plyoboxes, this is the best in the industry. The 3-in-1 soft plyo was manufactured with the densist foam available, making it extra safe for those times you are tired and landing on the corner.
The entire box is wrapped in anti-slip material, so you can trust your footing even when there is some sweat involved.
It's time to "jump" your training up to the next level!
 SPECIFICATIONS:
Made with the heaviest, industry leading foam
Covered with anti-slip material on all sides
Can be flipped to make a 20", 24" or 30" high surface
Colored coded sides for easy size identification
Total weight: 65lb.