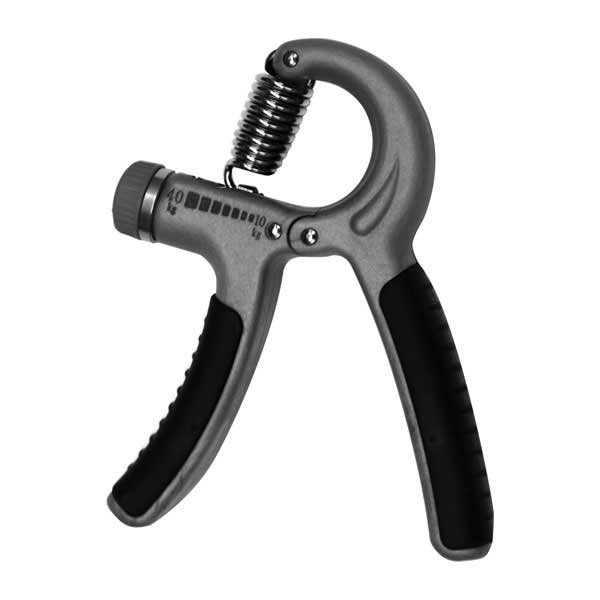 Element Fitness Adjustable Hand Grip Strengthener
The adjustable hand grip is ideal for strengthening your hands, wrist and forearm muscles. This tool is perfect if you need to pass a grip test for your employment, need a strong grip for your chosen sport or would just like to improve your grip strength.
The resistance of the 'strong' grip can be easily adjusted between 10kg and 40kg by simply turning the dial.
Resistance Range: 10 kg – 40 kg (22 lb – 88 lb)