CONCEPT 2 Model D Rower w/PM5 Monitor- Black
Concept2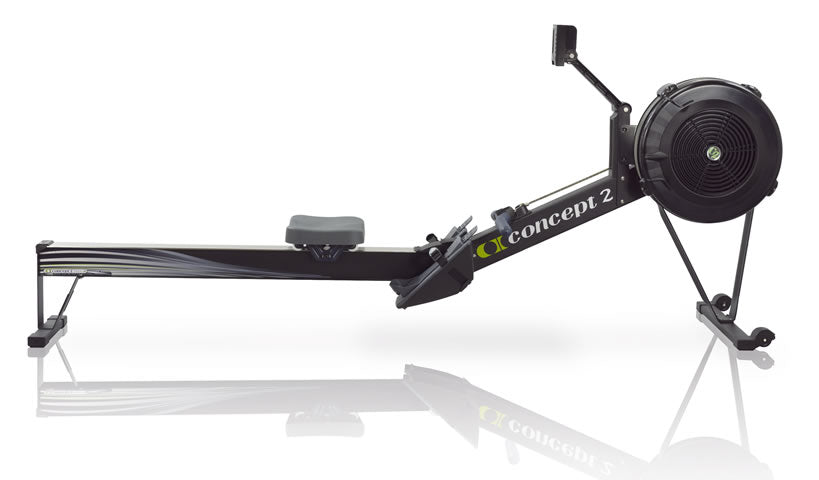 The dependable performance of our Model D Indoor Rower has made it the best selling indoor rower in the world. Recognized by competitive rowers as the standard for indoor training, the Model D delivers an effective cardiovascular workout that will increase your fitness level and tone your physique. At a fraction of the cost of other home fitness equipment or a yearly gym membership, you can have the luxury of working out in your home whenever you choose…and get a great workout to boot.We value practical design: our Model D is efficiently engineered and will last a lifetime. The Model D you buy is the same machine used by Olympic- and elite-level athletes to train for their sport—it'll take the abuse of heavy training day after day. If you're looking for a solid piece of exercise equipment at a great value, the Model D is the perfect choice.

Specifications
Monitor
PM5
Overall Length
96 in (244 cm)
Width
24 in (61 cm)
Seat Height 14 in (36 cm)
Monorail Length
54 in (137 cm)
Users with an inseam of 38 inches (96.5 cm) or more may require an extra-long monorail. Contact Concept2 for more information.
Chain or Cord Nickel-plated steel chain
Chain/Cord Housing Partially enclosed
Power Generation for PM Takes two D cell batteries. During your workout, the monitor draws power from the spinning flywheel to extend battery life.
Maximum User Weight
500 lb (227 kg)
Support Legs
Aluminum front legs, steel rear legs
Monitor Arm ABS plastic. Pivots for storage and to adjust monitor height. Monitor angle can also be adjusted.
Finish
Powder coat
Storage
Can be separated into two parts for easy storage
Space Requirements
Assembled: 8 ft x 2 ft (244 cm x 61 cm)
With Clearance for Use: 9 ft x 4 ft (274 cm x 122 cm)
For Storage: 25 in x 33 in x 54 in (63.5 cm x 83.8 cm x 137.2 cm)
Machine Weight
57 lb (26 kg)
Shipping Dimensions
One box:
15 in x 21.5 in x 56 in
(38 cm x 55 cm x 142 cm)
Shipping Weight
70 lb (32 kg)