Body Solid Women's Olympic Bar - OB79EXT
Body Solid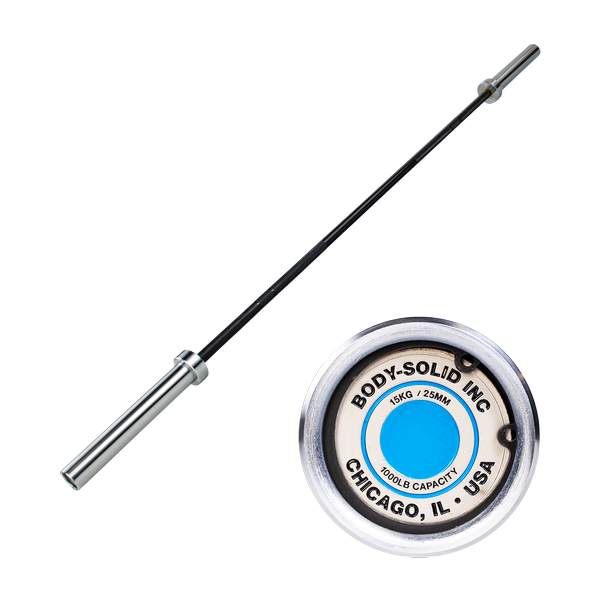 Body Solid Women's Olympic Bar - 
OB79EXT
The OB79EXT Extreme Olympic Bar is a lighter and smaller version of our OB86EXT designed to meet competition standards for both women and youth lifters.
The OB79EXT—also known as a Women's Bar—feature a 25mm grip diameter, a 1,000 lb. weight capacity and tensile strength of 205,000 PSI. The OB79EXT is constructed with four needle bearings, hardened chrome sleeves, black zinc shaft and dual knurling for consistent, effective lifts. Built for competition training, home gyms, garage gyms and group fitness facilities.
 Features:
Meets women and youth competition standards
6" long
Shaft: Black Zinc
Sleeves: Hardened Chrome
25mm knurl
Dual knurl, no center knurl
4 x needle nearing pivot
Tensile Strength: 205,000 PSI
Weight Capacity: 1000 lbs.
Loadable Sleeve Length: 12.5"
51.50" between sleeves
Product Weight: 15 kg, 33.8 lbs.