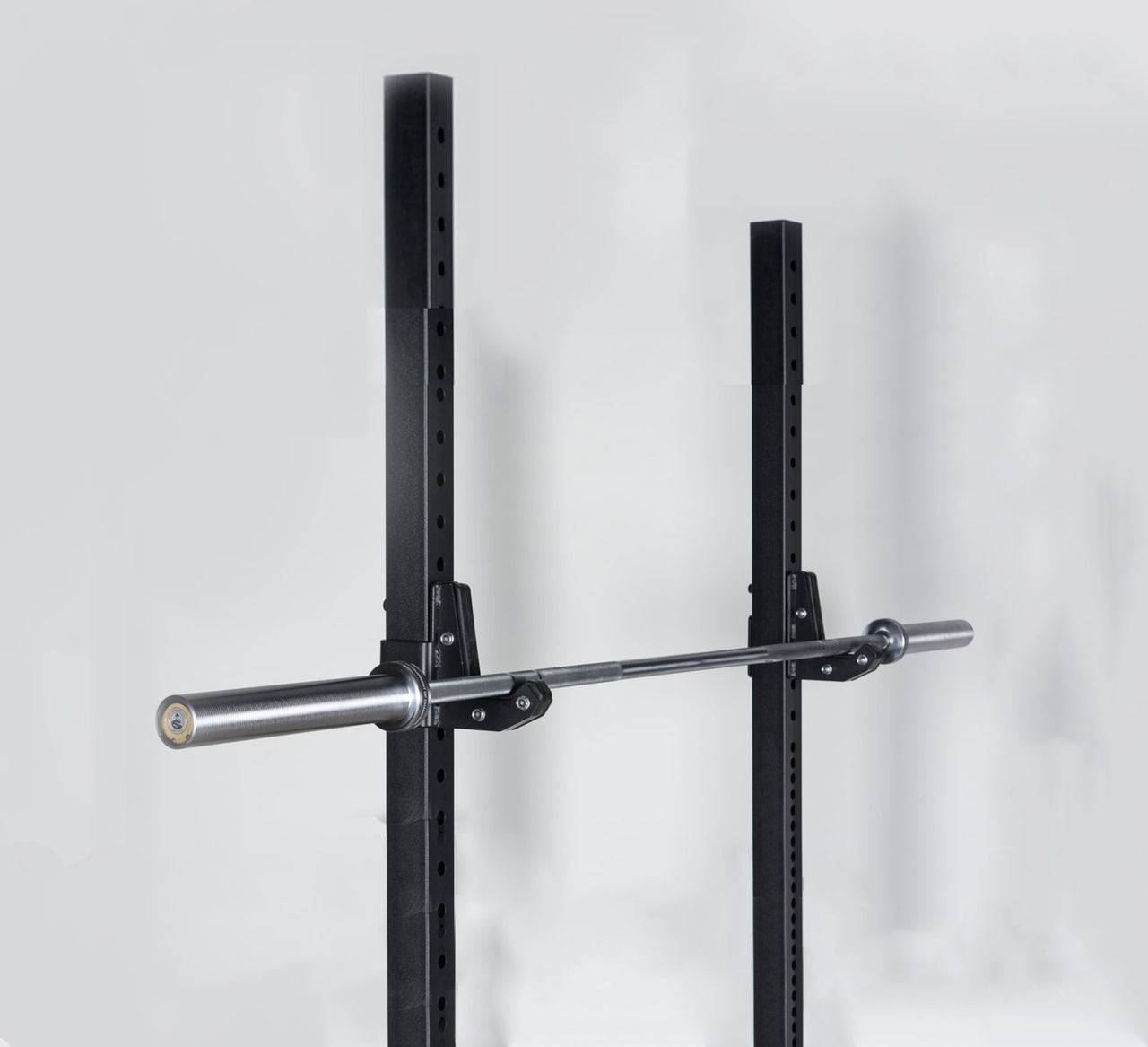 Bells of Steel Women's Barbell 2.0
The B.o.S. Women's Barbell was specifically designed for the female athlete.
The women's barbell is slightly thinner, lighter, and shorter than the men's bar as to meet IWF standards. With the perfect amount of spin, and durable construction this bar is built to last. CrossFit boxes, weightlifting clubs, home gyms and even military bases across the country have been stocked with the B.o.S.women's barbell.
What's new in the 2.0 version?
Upgraded the steel
We upgraded the quality of the steel and the 2.0 bars have a whopping 250kpsi. Going with a better quality steel also decreased the weight tolerance to 1% (how close the bar is to it's claimed weight of 20kg), as well as the bar straightness accuracy to +-.25mm (no bar is perfectly straight).
Upgraded the bearings
With 4 needle bearings and one stainless steel bushing per sleeve this bar has the ultimate spin.
Machined sleeves
We machined grooves into the sleeves, this helps to prevent plates from slipping off and makes the collars fit tighter.
Why Choose An Olympic Weightlifting Barbell?
To begin with if you you are not doing any olympic lifts, like the clean, snatch, or clean and jerk, you are better off getting the B.o.S. powerlifting bar. If you are actively doing the olympic lifts, then a needle bearing bar is essential for these reason:
The Spin
A good quality Olympic Weightlifting Barbell will spin better than a standard bushing bar. This will prevent the rotational inertia of the plates from being transmitted to the bar, and your grip, which will lead to injuries.
The Bar Whip
The whip is the ability to store the elastic energy of the bar. Athletes can use this flexing of the bar to their advantage during a lift.
The Quality
The B.o.S. Olympic weightlifting bar 2.0 is designed to withstand repeated drops from overhead positions.
The Knurling
Most bars, and even IWF competition standard bars have knurling in the middle of the bar. As the B.o.S. bar is intended for training, this middle knurling has been remove to prevent excess wear and tear on the lifters clean position, helping to prevent injuries.
Hardened chrome finish
A hardened chrome finish strengthens the bar and to provides excellent corrosion resistance compared to a zinc or black oxide finish. The other main benefit being little to no maintenance is required for this finish unlike a zinc or oxide finish which requires regular maintenance.