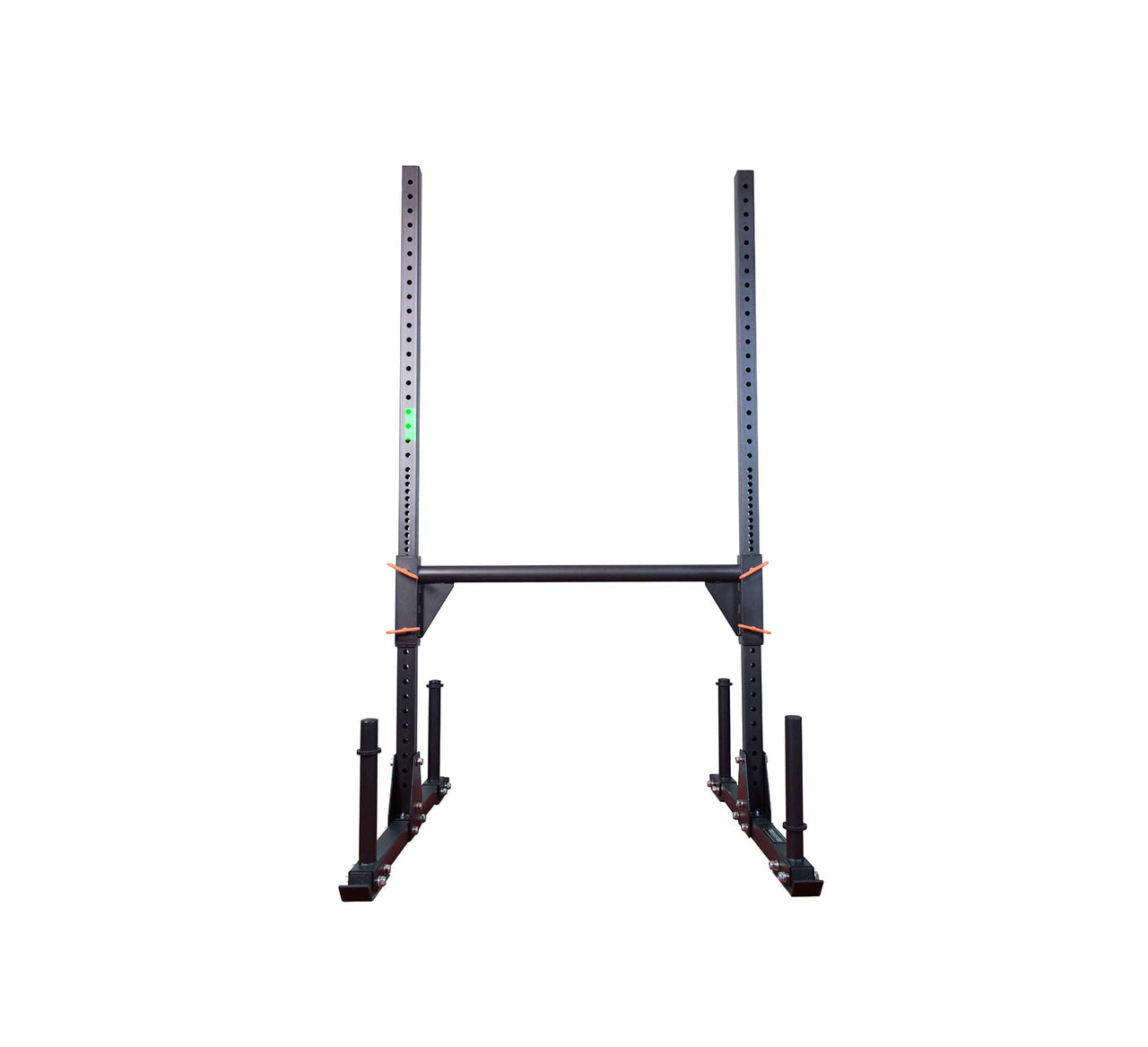 Bells of Steel Super Yoke
Carry, squat and press your way to strength and thickness with the B.o.S. super yoke.
An extra thick cross piece and reinforced weak points help to prevent bending, twisting and shaking.
Superior 1" spacing through the bench and pull zone, and 2" spacing above and below allow you to select the perfect height for your jcups, for precision lift offs that can make the difference between a good rep and a superb rep.
A large selection of accessories are available to add versatility and excitement to your workouts, such as lever arms and/or a monolift.
SPECIFICATIONS:
700lbs warrantied weight capacity.

Assembled Dimensions 50.5 L x 50 W x 91 H inches 132lbs.

2.3 x 2.3 " 12 gauge Tubing and 5/8″ holes.
Shipping Box Dimensions: 88.5 x 12.5 x 6 inches 136.4lbs.

Extra close 5/8" holes with 1″spacing through the bench & pull zone, 2" spacing above and below.