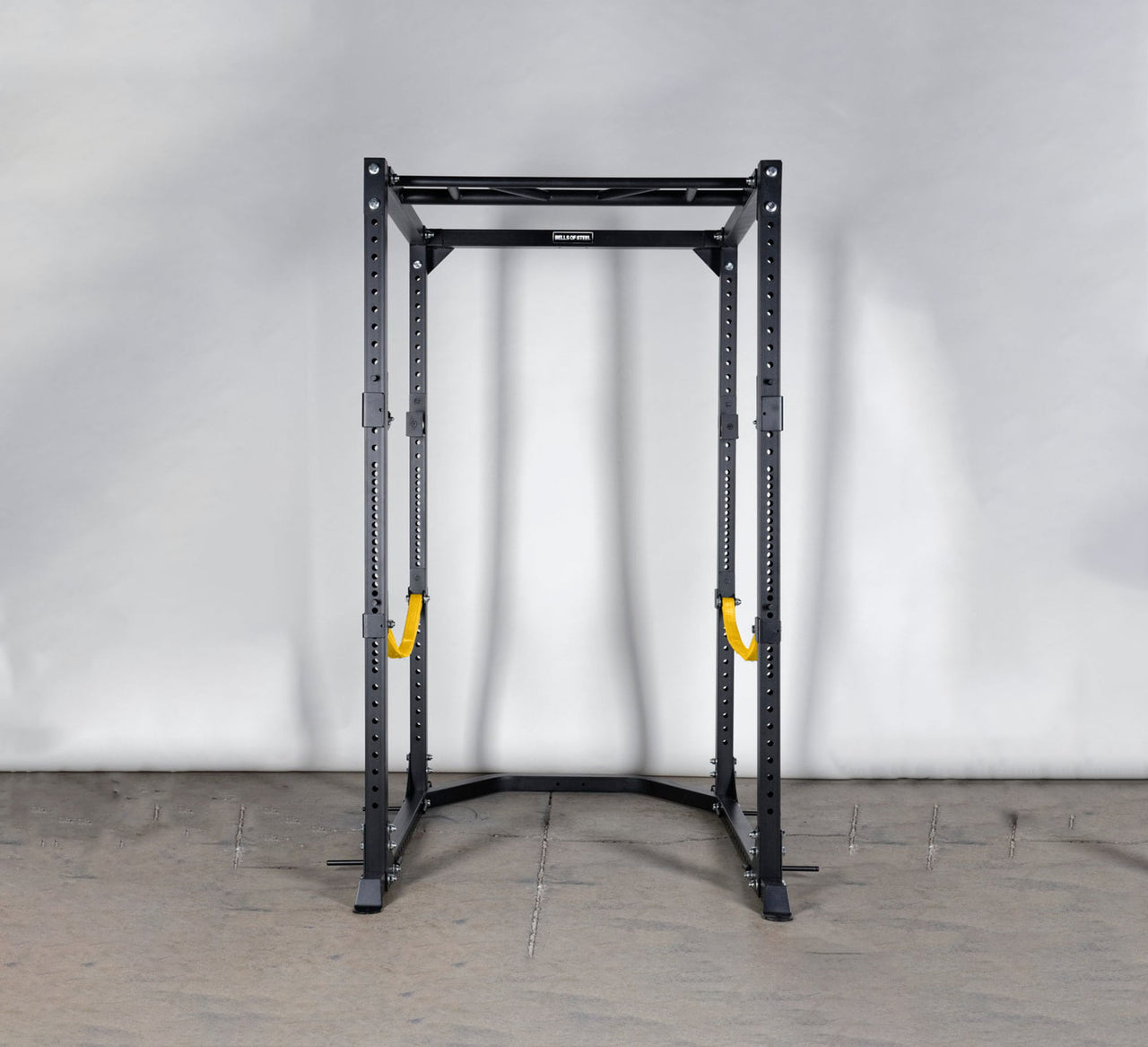 Bells of Steel Power Rack 5.1 – Light Commercial
The best value rack on the market. Perfect for training studios, home gyms, die hards and amateurs. The B.o.S. light commercial Power rack features a plethora of accessories to bring your home training to the next level.
The rack includes one pair of sandwich jcups, one pair of roller jcups, one pair of spotter straps, 4 band pegs, multi-grip pull up bar and concrete.
Features
Includes a pair of roller and sandwich jcups, spotter straps, 4 band pegs and concrete anchors.

Multi-Grip fat/skinny Chin Up Bar.

Assembled Dimensions 62.5 L x 49 W x 84.5 H inches 200lbs
Lat attachment adds 12 inches to L and 2 1/4 inches to H. Cable cross attachment adds 26 inches to L and 40 to W.

Warranty: Lifetime on structural welds and frame.
Extra close 5/8" holes with 1″spacing through the bench & pull zone, 2" spacing above and below with laser cut numbering.

Sandwich jcups warrantied static weight capacity is 880lbs, spotter straps 880lbs dropped. Roller jcups warrantied weight capacity is 600lbs.

2.3 x 2.3″ 12 gauge/60 x 60 mm 2mm tubing.

dip attachment and bar sold separately