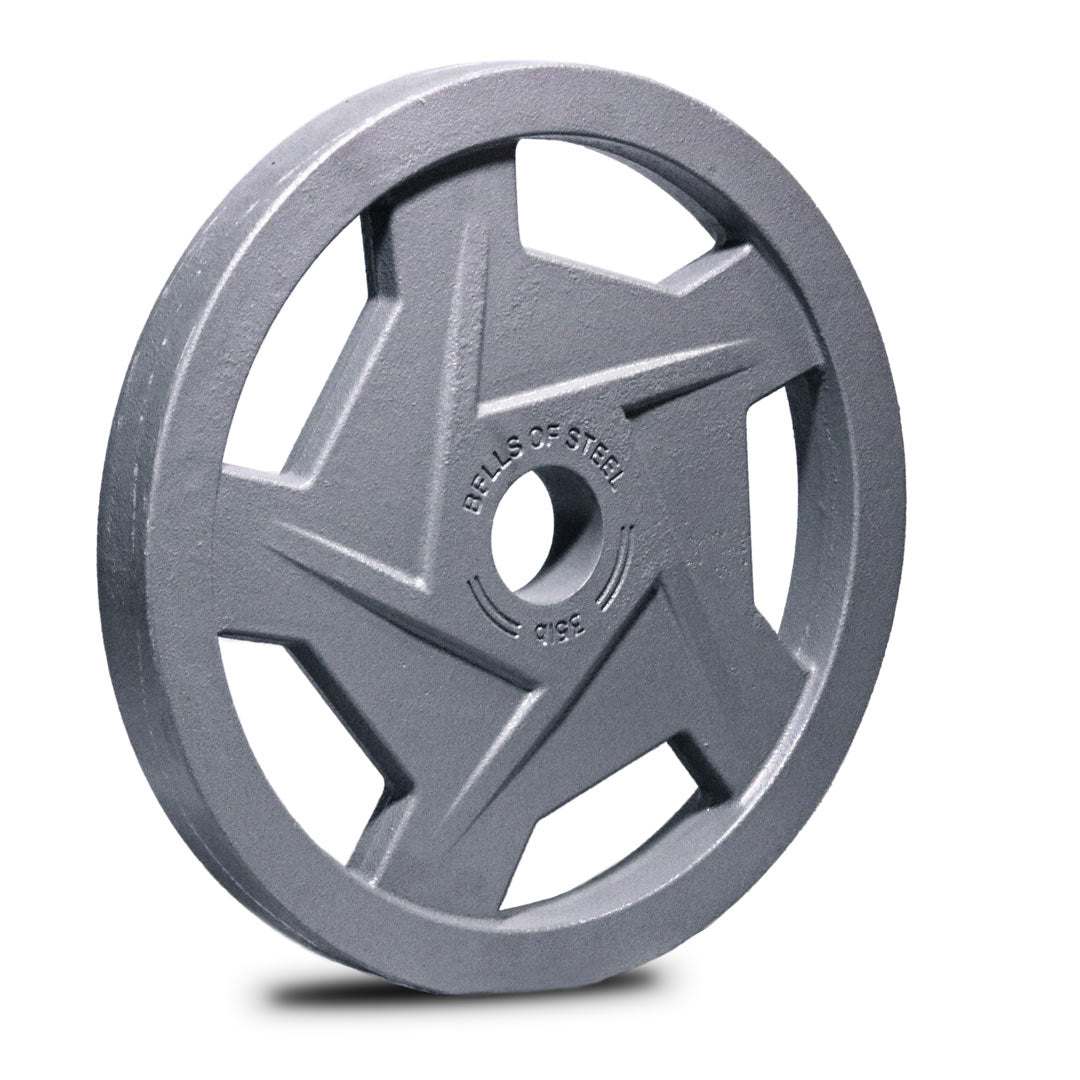 Bells of Steel Mighty Grip Olympic Weight Plates 2.1
High Quality Weight Plate With An Awesome Design.
Our new mighty grip Olympic weight plates feature a beautiful, ergonomic design. An ultra-durable hammertone powder coat for superior toughness and resistance to chipping.
The precision grip handles make loading plates onto the bar and re-racking plates a breeze, and they're large enough for even huge hands. The comfort grip also allows the plates themselves to be used for exercises like steering wheels and farmers' carries.
These plates are an excellent quality cast iron made in a factory with over 40 years of casting experience. Because they are only cast and not machined, some minor blemishes and a +/-3% weight tolerance / 51mm hole is standard in the plates. 
Available in:
2.5lb
5lb
10lb
25lb
35lb
45lb 
sold individually by the LB