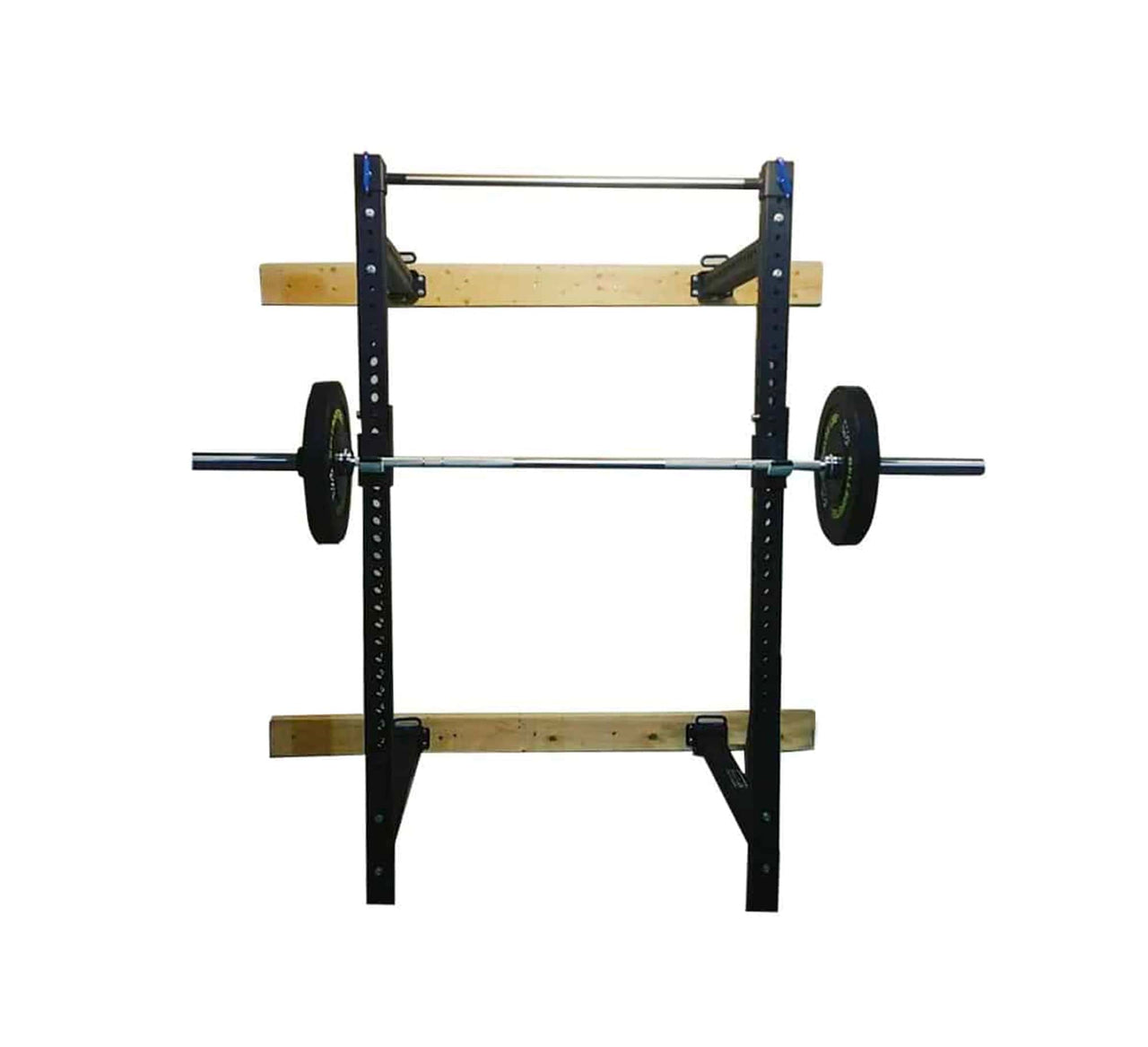 Bells of Steel Folding Power Rack 2.0 
This Folding Power Rack Is Perfect For Garage Gyms With Limited Space!
We get it, your garage is TECHNICALLY for your car. But you know what's better than a car garage? A garage GYM! Have the best of both worlds with this folding power rack. For the 2.0 version, Bells of Steel has beefed the tubing up to 3×3″ 11 gauge (70 x 70 mm 3mm), changed the adjustable pull-up bar to be bare steel for a superior pull up grip and to help prevent hand tearing and added laser cut pinhole numbering to make adjusting j-hook heights easier.
The folding power rack functions like a regular Power rack when set up, and conveniently. With the unique hinge and pin system you have the ability to quickly remove the pull-up bar after a workout, then fold the sides of the rack back against the wall to open up a massive amount of space. When stowed away, the Folding Wall Mount Squat Rack takes up less than 5" of space from the wall, meaning you can have an excellent power rack in your garage without having to park your car on the street at night.
 Specifications:
Fully Retractable Power / Squat Rack
Uprights: 3" x 3" 11-gauge steel
Inside Depth: 39" – Height: 89"
J-Hooks are included
*Important: – A 2" x 10" stringer (not included) must be tied into a minimum of 4 studs.
It is NOT recommended installing the Fold Back Rack on a wood, drywall, or metal stud wall without a stringer or additional support.