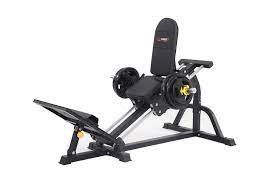 ALTAS Fitness Leg Press AL-6007
The all-new Altas AL-6007 Leg Press is the ultimate leg press for your home in a compact design. Increase lower body strength by pressing and performing full calf raises.

This unit features a compact design made for home use. Easily find a spot in your home and never miss leg day again! The backrest and footplate will adjust to let you train your legs with the ideal angle. 
* Weight plates are not included. *
Specifications:
Weight: 235.4lbs
DIMS: 67.6"L x 49.4"W x 51.8"H